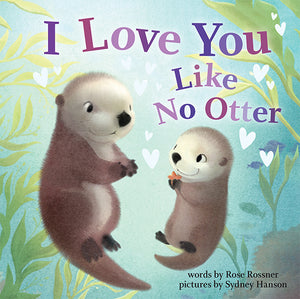 A 
USA Today
 bestseller! Give hedgehugs and kisses to your little squeakheart with this pun-tastic, funny baby book, the perfect gift for Valentine's Day or any occasion!
There's no better way to say I love you" than with a sweet and heartfelt animal pun book! 
I Love You Like No Otter
 combines a warm message of love with beautifully illustrated animals families will love to read and share together. 
I love you like no otter. You truly are the best.