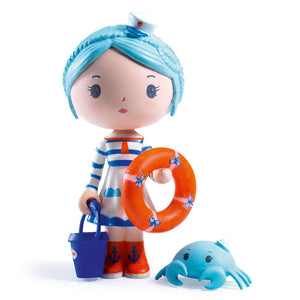 Tinyly is a range of adorable 8cm figurines that are partnered with quirky companions to open up a world of imaginative play. Each has a special companion and 2 accessories.


These delicate little creatures are the imaginative, quirky brainchild of Virginie Brachet for Djeco.

Each toy comes in a box and features 1 doll, 1 special friend, 2 accessories and a mini booklet!


Suitable for children aged 4 to 10 years old.


Tinyly dolls measure 8 cm.
12 gorgeous figurines to collect.